Chapter 1. Origin of the dream.
 

I wish I had the courage to live my own life, not the one others expected." 
By chance, a couple of years ago, I read an article by an Australian nurse who spent time in palliative care where her experience showed and explained the top five regrets people told her when they was about to die. She said that when death approaches, people realize they have not fulfilled their dreams and, perhaps worse, they have to assume that it has been for decisions that they have taken, or decisions they didn't- take…
When I finished reading this sentence, I mentioned it to Lore and kept thinking on it  for quite a while. Without realizing it, the nurse's article ended up becoming a seed that was planted in our brains. I think it was the origin of everything.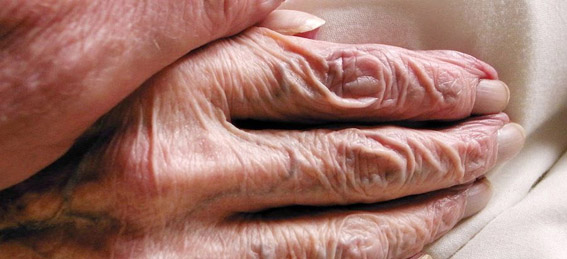 Over the days, Lore and I asked ourselves what was our true dream. What was really the thing we didn't wanted no to regret not doing at the moment of our death? We all have many dreams, but we did not know what the true number one was. Parachute Jump? Having children? Mortgaging to buy a house with a garden? So we began to dig within ourselves looking for an answer.
Sometimes you do not know what you want, but it happens that what you want is also looking for you too and soon it'd find you. And then we met. One day, as if by magic, the stories of  Charly Sinewan, Fabian C. Barrio and Miquel Silvestre, three young men who left everything to travel the world on a motorcycle  appeared before my computer screen. We did not have to read many of their articles to realize that this was our dream. I think that for years we carried this  idea in our brains, but we did not give it focus. That idea, that dream was simply to go to Australia on a bike. Years ago I visited Australia for three months and I was delighted with its people and culture.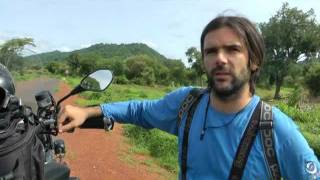 We already had the dream. Now we needed a nudge to face our fears and make it happen. And it was not hard to find. We found it in the messages we receive every day through social networks. Messages as  "life is too short to live the same day twice," "live your dream if you want to end your life not dreaming," "the best things in life are not things, but now,"  "Its tiring being yourself all the time," "excited thinking, Imagine doing"  "stop thinking about your life, be determined to live it," or one that says "who wants to do something finds a way, who doesn't wants to do anything finds an excuse". Each of these sentences was a knife that was embedded in our brain even in our sleep.
And when we did a "mix" of all, the reflection of the nurse, the stories of Charly Sinewan, Fabian C. Barrio or Miquel Silvestre, and philosophy that every day came to us through the networks, we realized that this desire was increasing and it was beginning to devour our existence. As it happened with the pictures of Marty McFly in "Back to the Future" in our portraits our hands, arms and legs began to disappear. If we did not do something about it, we would end up disappearing altogether.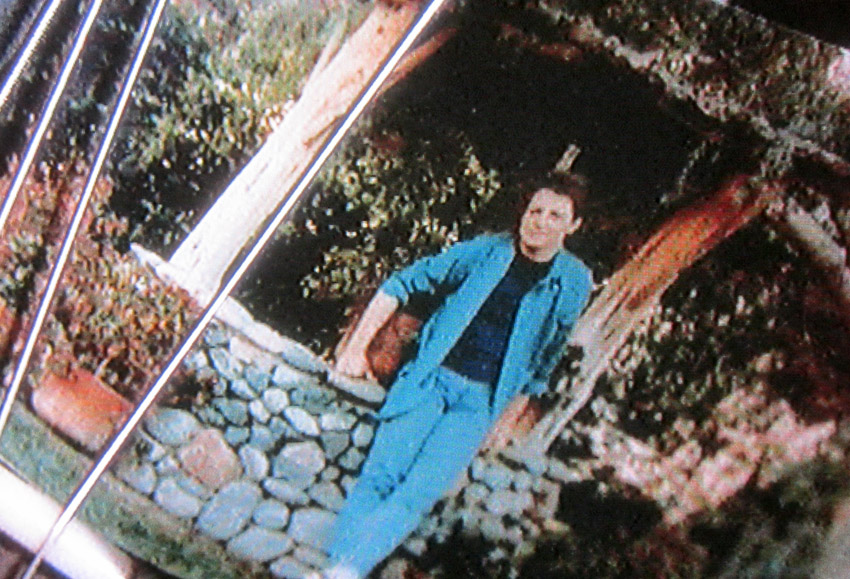 That dream kept dancing in our heads. Both day and night. Although there wasn't any music, it danced and danced without stopping at a frantic pace. And when this happens, there is only one solution: remove the doubt and face the fear. So we decided to take off the parachute for a season and jump into the void. One's home is where your cat lives. Mine died too years ago. And as they say, "The world needs people who love what they do", we decided to do it. We are going next 12th of july, 2014. Want to join us?
* Dreaming is free. Make them reality, perhaps not. This piece of dream has come true thanks to APIC – Asia Pacific International College, Go Study Australia, foto24 and Dynamic Line, thanks to our partners, and most of all thanks to you. And do not forget: If you can dream it, you can do it.
CURIOSITIES:
Dream in color. People who grew up watching black-and-white television as children tend to have more monochrome dreams than children who grew up watching color television.
DEDICATION:
This chronicle is dedicated to our mothers, our favorite persons in the world.