Want to help us make miles? Buying one of these products will help us fill Richard's tank.
X-RAY OF A KISS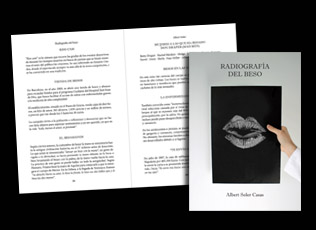 You know how to cook a "kiss soup"? Do you know the best technique for a kiss? Do you want to get a kiss from a stranger with just three questions? Do you know you'll spend about 336 hours of your life kissing? Do you know how to dance the "capuchino dance"? Do you know that a person that suffers from filemafobia is afraid of being kissed? Do you want to have good breath? Do you know the most common error when kissing? Have you ever practiced the "superior kiss"? Do you know whom has Homer Simpson kissed? Want to know he she wants to be kisses? Which are the best songs to kiss? Do you know the benefits of kissing babies? Do you want to know some tricks to steal a kiss? Do you know the effects of a stolen kiss?
All this and mores you'll find reponse in "Radiografía del beso", a 113 pages book full of useful information, curiosities and data, all regarding such a sweet thing as a kiss. The book can be acquired on amazon.com in Kindle format, it's also an invitation to kiss, for a basic reason, kisses NEVER abound.
If you want to buy it, click on the image.
CITAS ENCADENADAS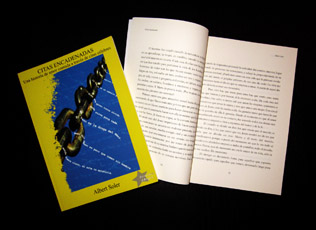 Edited by Penombra d'Argent (paper edition) and Neurosi (digital edition), "Citas Encadenadas" is a puzzle consisting of more than fifteen hundred famous quotes, proverbs, sayings and catchphrases from around the world and of all time. Each in its appropriate place, placed next to each other they become a giant famous quote that tells a simple story of love and life in general. Reciting wise man as diverse as Plato, Shakespeare, Neruda or Groucho Marx, this open book is almost a talking brain; closed, waiting for a friend; forgotten, a soul that forgives, and destroyed, a heart that cries. There is no other possible option.
If you want to purchase the digital version, click the image above. If you are interested in paper format, contact us at and we will send info@dreamhunters.info.
NICE WALL.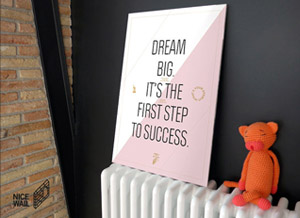 Life is for deep kisses, strange adventures, midnight swims and wandering conversations. All this and much more will help you make the rest of your life the best part of your life. And all we want is your wall remind you of that every day of your life. It's Just this.
Enter our store of positive posters designed for you and acquire the one you like. In this way every day you wake up you remember a message that you cannot forget.Have a nice day, a nice life and a nice wall. If you want to see the entire collection of posters and purchase one to personalize your wall with something unique, click the image above.